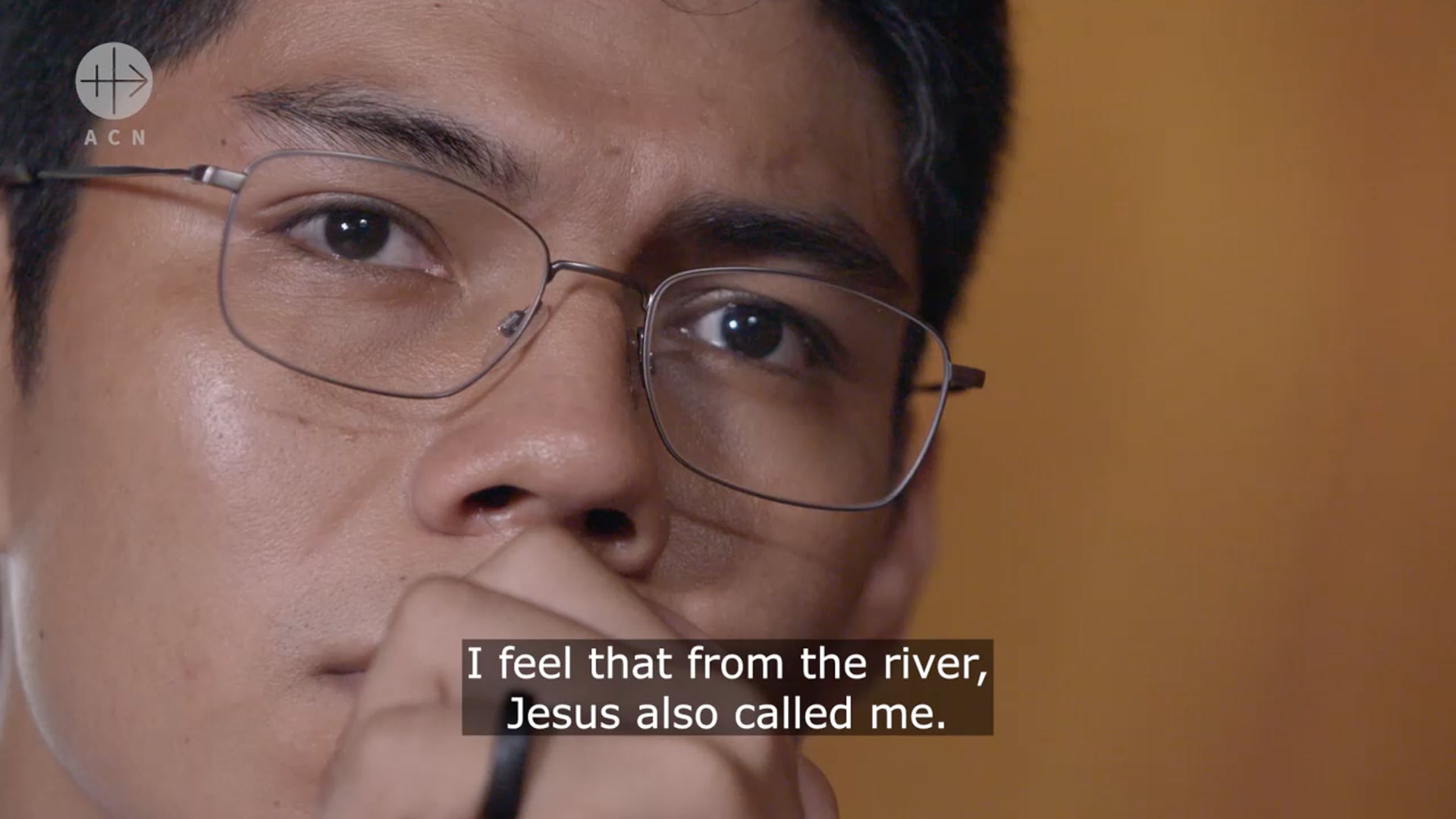 We are called river-side dwellers. The river-side dwellers have a connection with the Amazon River and nature and I've been reflecting that just as Jesus passed by the Sea of Galilee inviting his disciples, I feel that from the river, Jesus also called me. When I was a child, I wanted to be a priest because of his clothes. It was beautiful how the priest was celebrating Mass. I fell in love with that. Then my friends from school started teasing me: "Father, you're going to be a priest, you're not getting married." And those jokes started to affect me a little because I started to feel a little ashamed of this dream of becoming a priest. I moved away from the issue of faith. So, it was at this stage of my adolescence that drugs, alcohol, dating and hooking up with girls, became present. But the call was always present in my life. Mary was always there by my side, and Jesus was there by my side looking for me and calling me.
But making the decision to listen to Jesus wasn't easy. I had to leave things behind – work, family, everything for a great mission. All for a love. I am a seminarian in the Archdiocese of Manaus, a large city in the Amazon region located in Brazil. If, with the grace of God I become a priest, I will talk about the love of Jesus Christ. Jesus Christ who calls us, Jesus Christ who wants to share this love. I want to bring hope, and the Eucharist to the people who don't often have the presence of a priest. Some riverside communities here in the region only receive a priest once a year. We as seminarians collaborate in the work of evangelization with the celebration of the Word, with the life of families and in pastoral work in general. I would like to thank all the benefactors of ACN for helping us, and I would also like to ask that they continue to help us so that we increasingly have priests for our Amazon, for the whole world, so that we can take the Eucharist, and pastoral work to the most distant places. Their calling is also ours: help young men become priests and bring Christ to the world.
Aid to the Church in Need support Seminarians in Brazil.
Copyright: CRTN.

Likes: 0

Viewed:

source