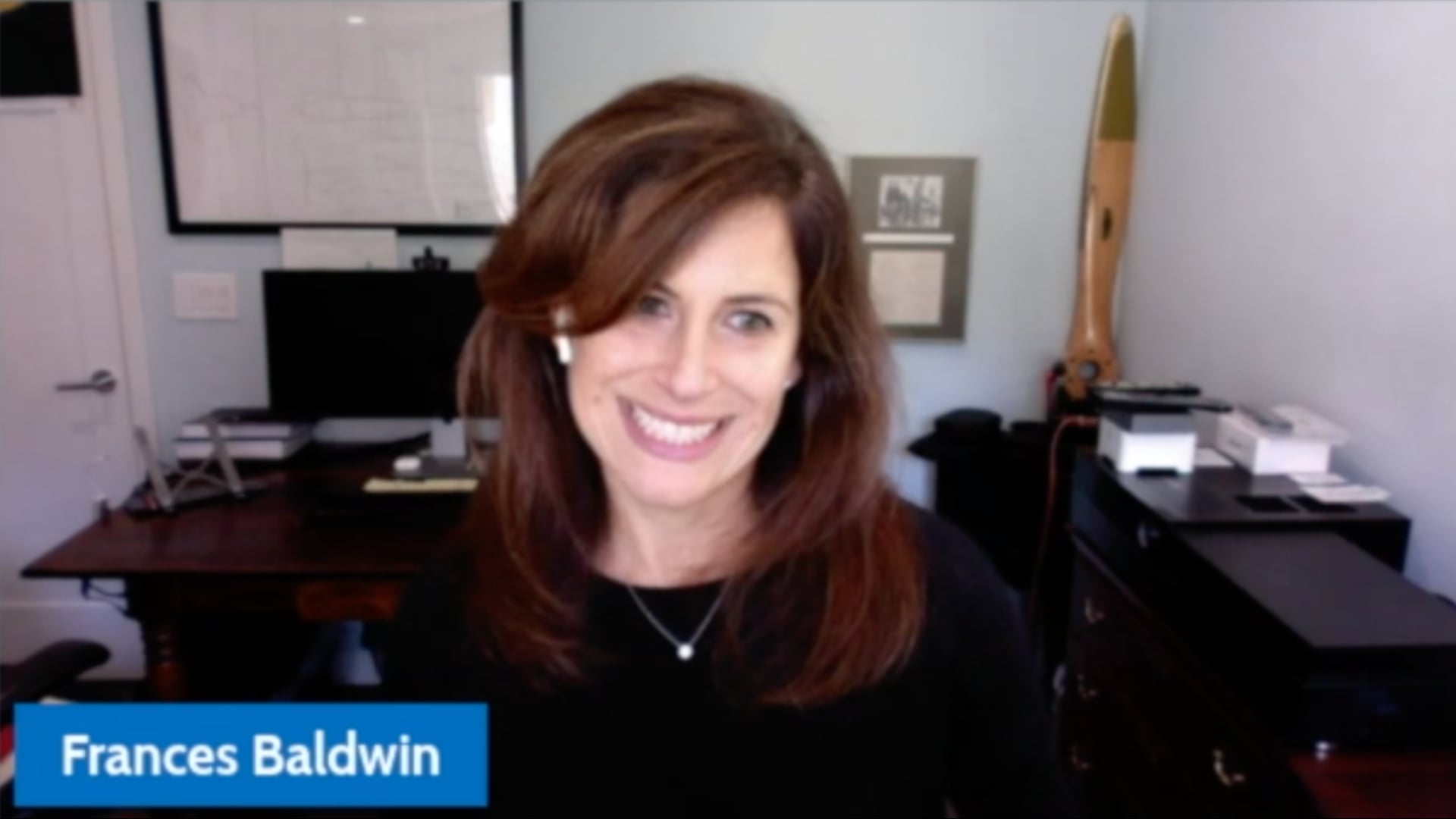 I met Frances Baldwin when she became the Executive Director for Cybersecurity Services at Agio and we got to collaborate on the Managed Detection and Response Services. I was the salesperson and she headed up the service delivery team. We hit it off from day one because Frances genuinely wanted to learn what our customers were looking for and where improvements could be made. It was the kind of collaboration where I felt heard and she made a real impact on our customers' experience. And then Amazon Web Services found her and off she went to California, taking names.
What I like about Frances is how she does not brag about her many accomplishments on a personal or professional level. While she is breaking glass ceilings, completes marathons or triathlons, she keeps her feet firmly on the ground. It is extremely inspiring. Much of her story I did not know until the day of our podcast interview. It was yet an affirmation of this platform's purpose and why more children should have role models like Frances, especially little chicas.
Frances inspires me to continue to grow and learn, but also prioritize my own health and wellbeing, while being a mom who is still present and involved in her kids' lives. It is not easy. It is not perfect. But she makes it work. Yes, we can have our cake and eat it too, girls!
Frances is a role model in grit and grace. She is strong and beautiful. She is smart and kind. She is a leader and humble. And when NASA calls, she will take that call and shoot for the stars. Why not?!
More resources: https://www.thetrianglenet.com/episode-3-frances-baldwin/

Likes: 0

Viewed:

source