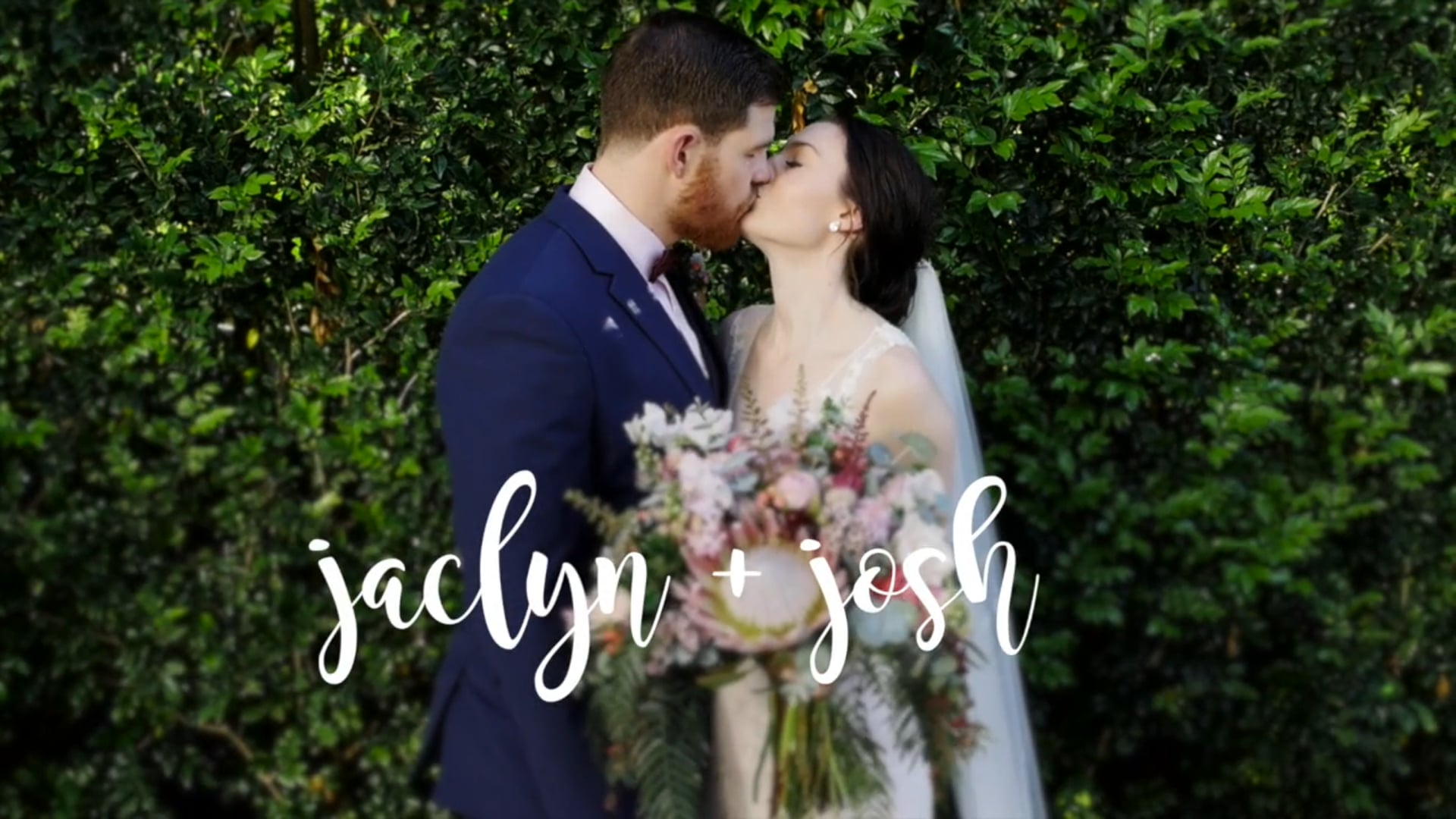 Sometimes the key to a great relationship is persistence!
Or is it a sneaky kiss in the car park?
Either way, both played part in starting this great relationship!
Jac and her girls shared the morning over a few bubbles, while Josh and the lads relaxed at their beachside private residence.
The intimate Braeside Chapel + Marquee was the perfect back drop to this amazing day.
It was a total pull on the heart strings watching a big rugby buff hold back tears as his beautiful bride walks down the aisle. This day was just full of love and emotion and we couldn't ask for more!
After the speeches let out a few secrets of how these two hit it off, the dance floor got started by a special number by the newly weds. We assume it's all the rugby that made Coops so 'light of foot' as they call it.
Lastly, as the groom so perfectly said, you marry the one you cannot live without and Josh cannot live without his Jaclyn (sigh!).
Congrats you two love birds on a perfect day and hope this makes for perfect memories!
Cinematography: White Leaf Films www.whiteleaffilms.com
Photography: Wilde Visual www.wildevisual.com
Venue: Braeside Chapel www.braesidechapel.com.au
Furniture: The Events Co. www.eventsco.net.au
Florist: The Nesst http://thenesst.com
Music Licensing: The Music Bed www.musicbed.com

Likes: 0

Viewed:

source