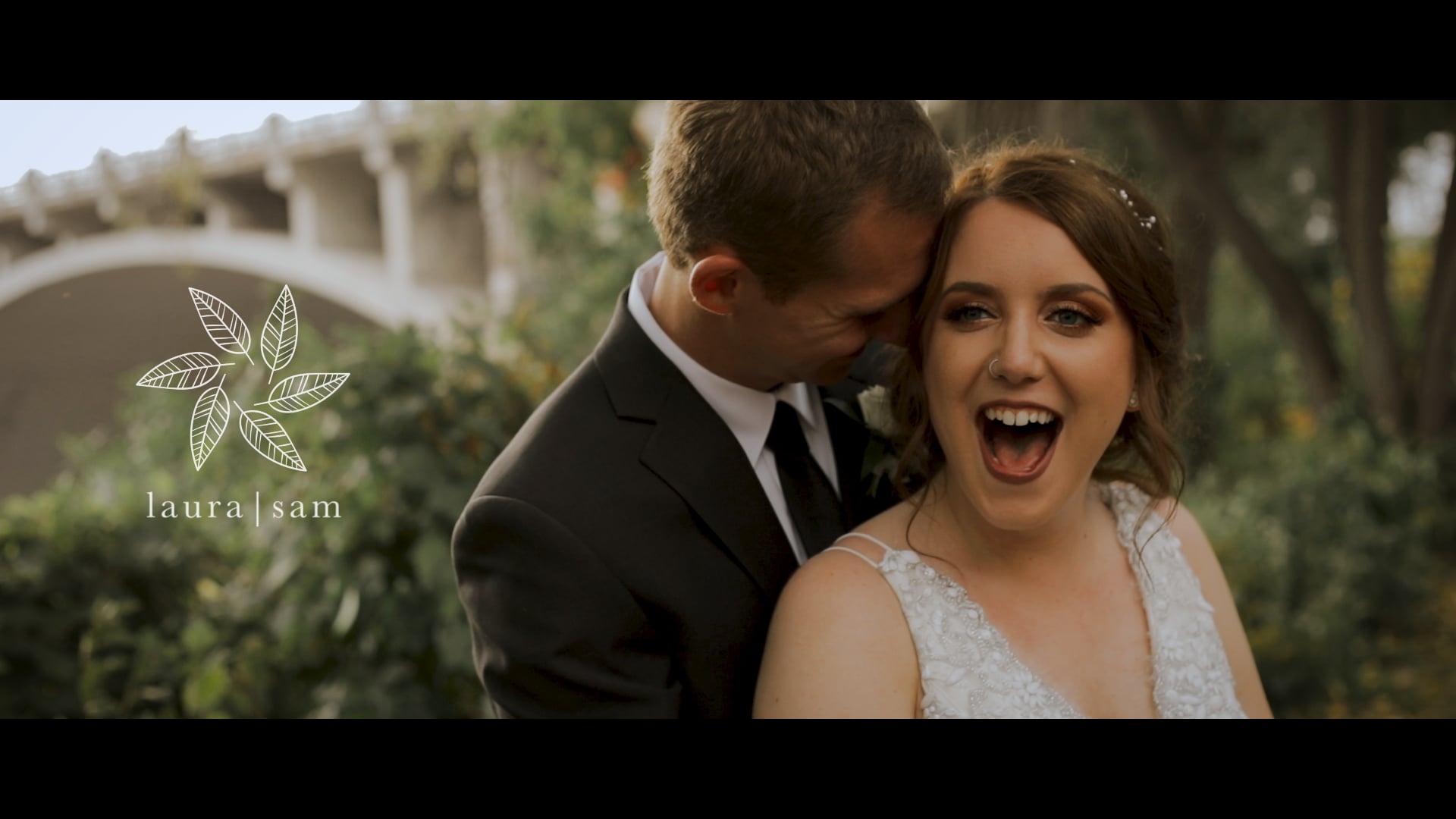 laura + sam + the tale of how it all began… (excerpt from sam's dad's wonderful toast):
"It was a January day about 9-and-a-half, ten years ago and Laura shows up at our doorstep. We didn't know who this girl was. I think she did call in advance, so it was all good and everything… But she arrives at the door – Sam isn't home. He's off at basketball practice or sledding or whatever 16-year-olds do. But he wasn't home. Sue answers the door and greets Laura, and Laura – pardon me Laura – she's carrying this big beautiful blanket to the door. And she asks Sue, *cue high pitched voice* "Can you put this on Sam's bed?" And Sue says, "Well, sure." And I'm in the background thinking wow, that's a bold move. Anyways, Laura takes off as fast as she came and that was the end of her… for that day anyways. Sam gets home a few hours later, and Sue informs him, "Hey, there was a young lady here earlier, she brought you a gift, and it's on your bed." And Sam says, "Well, who was it?" And she says, "Well… Laura?" So he RUNS downstairs to his room, grabs the blanket, opens the blanket, and stitched into the blanket it says, "Sam, Snow Days?" (their school's dance) And I think Sam had already told a couple girls he had to wash his hair that night… At 15, 16 he wasn't interested in girls… I don't think he was interested in talking to girls for that matter… Kind of a chip off the old block I guess. Anyway, what do you think he say? He says, "Oh, that's a good thing." I couldn't believe my ears. I had to run to the medicine cabinet and grab the q-tips and make sure that's what Sue and I heard. But that's what he said, "That's a good thing." And it was a good thing. Little did we know at the time that this was the beginning of a loving friendship that really is built to last a lifetime… We think the world of you guys."
Here's to Laura + Sam.
videographer: laurel wedding films – www.laurelweddingfilms.com
venue: minneapolis event centers
florals: pristine florals

Likes: 2

Viewed:

source