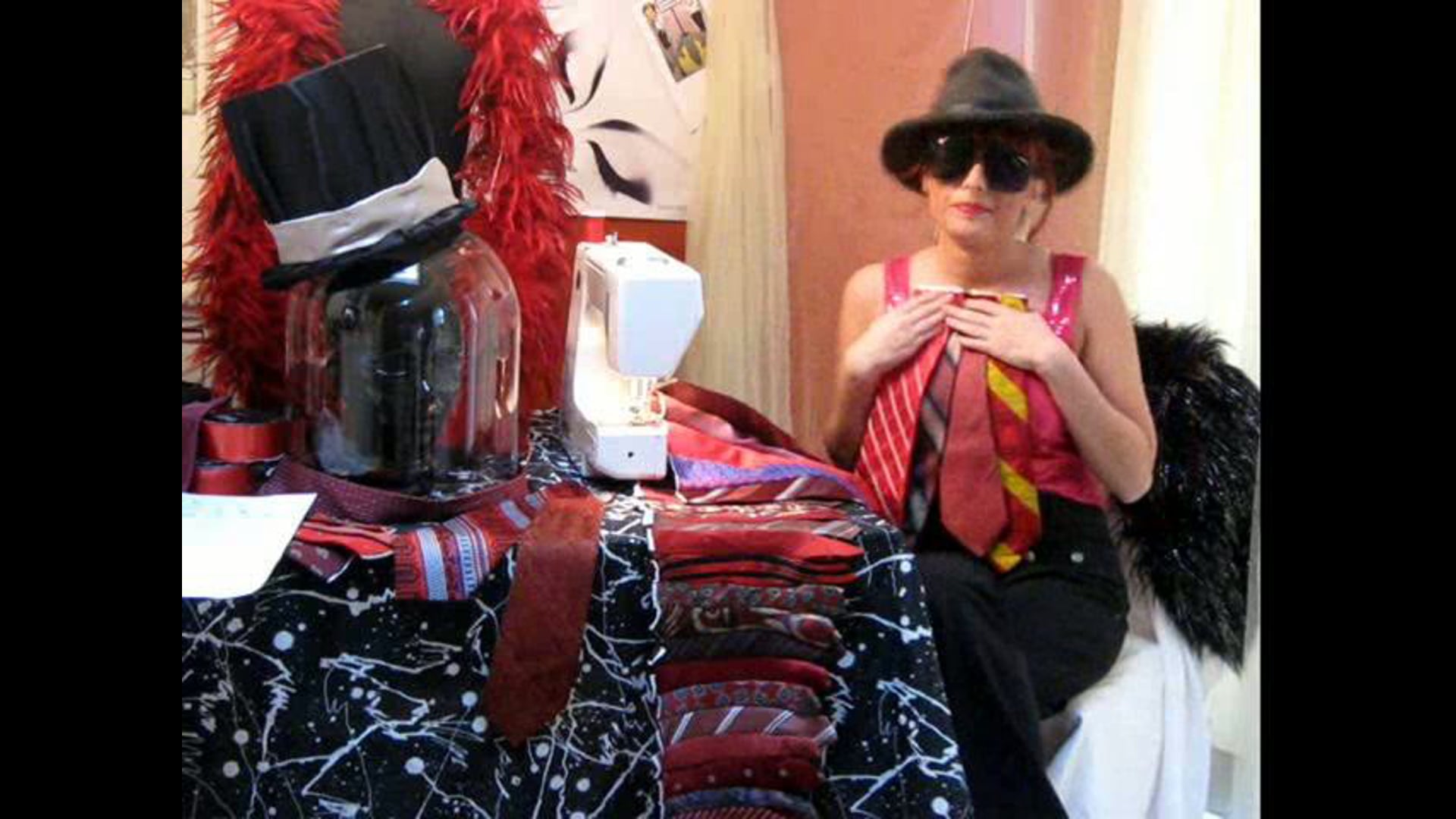 This fundraiser will bring together local and regional artists and
fashion designers in a one-of-a-kind event which will take place on
Thursday, March 4, 2010 at River Bend Winery, 118 S. 10th Street. Doors
will open at 7:00pm, and the fashion show, hosted by Leesa Mitchell,
a.k.a. The Derby City Diva, will kick off at 8:0…0pm. Guests will enjoy
a cash car, entertainment by CRASH DDZ, and a silent auction of the
modeled clothing and original art by local artists.
Using
second-hand men's clothes, designers were challenged to create two
original women's outfits; one day look and one evening. Designers
include Heather French Henry, Butch Sager, Emily Kissel, Fhonia Ellis,
Lucy Yopp, Betsy Hamilton, Sarah Estes, Rebekah Trigg, Stephie Harvard,
Maria Luisa Castillo-Gulick, Vanessa Ramos, Soreyda Begley, Gunnar
Deatherage, Kristina Sellers, Melissa Shepherd and Genna Yussman.
Coming from varied backgrounds, each designer has an individual style,
which will result in 34 unique looks on the runway.
"The theme
for the fashion show was developed with today's struggling economy in
mind, says Nicole Cissell, event organizer. "We wanted to demonstrate
how consumers can still have high-fashion clothes without designer
prices."
The models for the show will include members of The
Derby City Roller Girls, local models and everyday women, ranging in
sizes from 2 to 16.
"Each woman is beautiful, exemplifying the variety of women served by Dress for Success Louisville," says Cissell.
Participating
artists include Adam McLevey, Ben Barnhart, Bubba2000, Christophe
Dessaigne, Dana Kopple, David Cavalcante, Dennis McNett, Eddie
Santiago, Eduardo Benedetto, Erick Moore, Frank Lam, Jamie
Powell-Shephard, Jeffrey Page, Joanna Davis, Mary Yates, Matt Brown,
Matthew Barney, Matthew Bone, Paul Mamo, Paul Romano, Ron Jasin,
Roseann Kriebel, Steve Gatrost, Thaniel Ion Lee, Troy Denning, Wes Van
Eeden and Zema Paria.
The silent auction will close at 9:00
p.m., but the entertainment will continue during the after-party until
11:00 p.m. Sponsors of the event include Beauty First, Black Rose
Agency, The Derby City Diva, Derby City Roller Girls, Peapod Design and
Shear Artistry Salon.
The VIP ticket holders will enjoy a
separate lounge area, appetizers and swag bags. VIP tickets are
available with the purchase of a sponsorship package, which start at
$50. General Admission is $10. River Bend Winery is generously donating
10% of bar sales to Dress for Success Louisville. For more information
call (502) 637-5082, email info@fashionbenefit.org, or visit
www.fashionbenefit.org.

Likes: 0

Viewed:

source