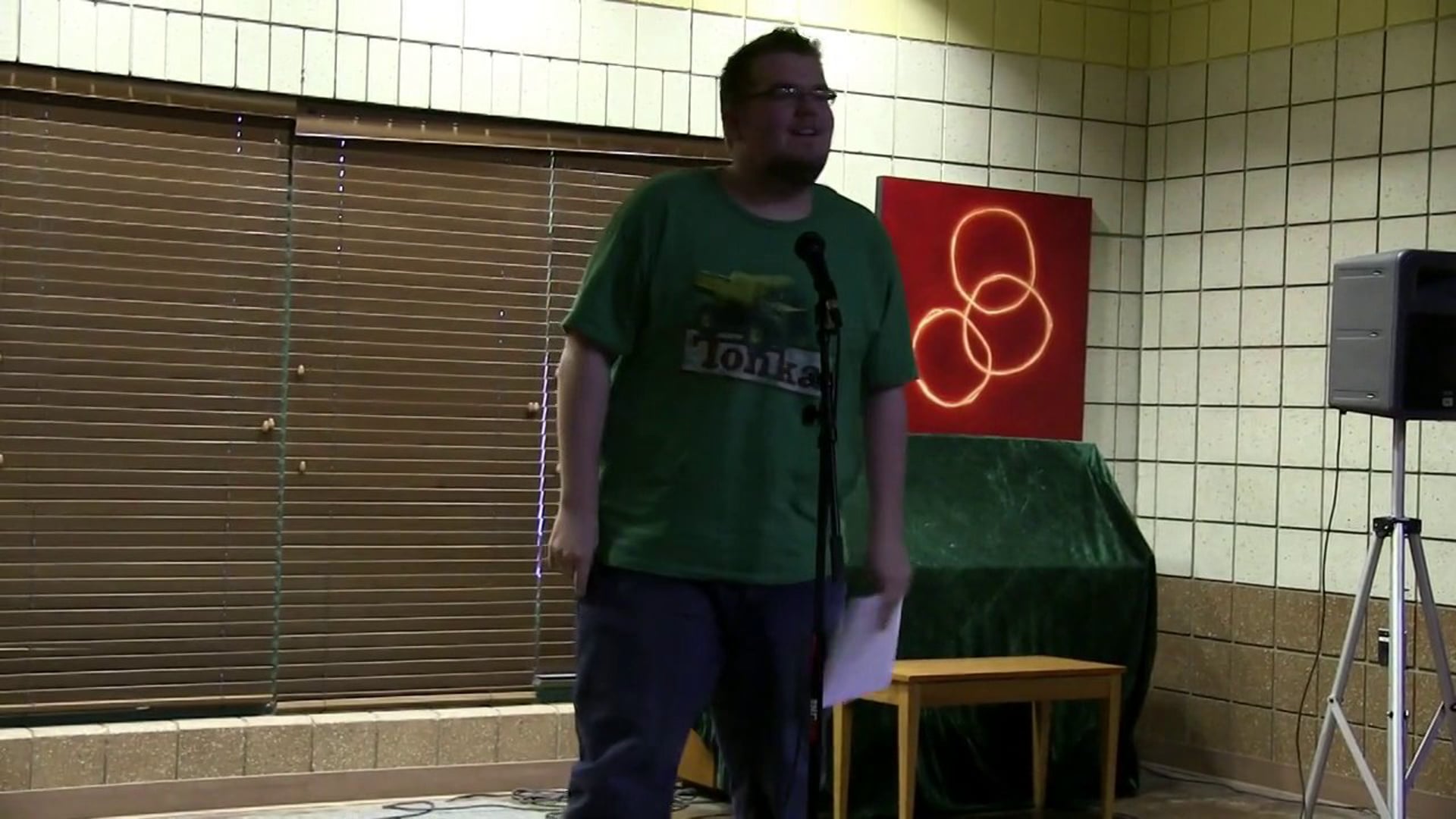 "It is an old stereotype, that homosexuality has to do only with sex while heterosexuality is multifaceted and embraces love and romance."
― Vito Russo, The Celluloid Closet: Homosexuality in the Movies
For some groups, it's a dicey business reconciling real life identity with persistent images presented in popular media. Consistently reduced to caricature, bit parts, or simply not visible – how is this internalized? And who exactly is in charge of telling our stories? Here is Nick Weaver's poem "Ghosts" lament of the 'sassy gay best friend' from The Cameron Session on Tuesday July 9.
Ghosts:
My job is not an easy one.
I provide an entirely unique service
for no pay and little appreciation.
You'll know me by my first name
because no one ever writes me a last name.
Sometimes I'm Darrell. Or Clive. Rudy. Patrick.
And I am just a phone call away,
sympathetic smiles and glittering cosmotinis at the ready.
I sit at booths with polished sheens like limousines,
I nod silently
I will watch Project Runway with you
I will pick you up and put you to bed.
I am the sassy gay best friend in every romantic comedy you have ever seen.
My clients are the lonely and depressed.
The women loveless and lost,
heroines waiting for their meet cute.
I juggle over 50 flirty singles at a time,
all with undergraduate degrees in philosophy
and unspecified jobs at nameless publishing houses.
And it's hard work,
guiding the universally clumsy and tragically self-conscious.
They all grew up too fast to experience that vital moment in a woman's life
when a popular kid took off her glasses
and said "has anyone ever told you how good you look without these."
Honey, it's my job to tell you how fierce you are without even trying.
See, I'm torn ragged by countless hours,
dozens of awkward dinner parties,
and hundreds of late night crying sessions at the bar.
My texting charges are astronomical,
I'm friends with about 10 different bartenders
and my liver is basically tar.
There's no spot for me in the limelight,
no guy waiting for me in the epilogue,
hell, I'm lucky if I make an appearance in the back half of the film.
(Why's it so hard to remember the dude with the embittered sarcasm and the deviant sexuality?)
But I facilitate. I resuscitate.
I keep them breathing while I'm struggling to stay above water.
And I tell myself,
I keep doing what I do
because these girls are beautiful with glasses on.
These are the girls who learned to love in every way
except the way their mother's taught them.
These are the girls that need a new five stages of grief model
made especially for them
and the graveyard of their one night stands.
There's entire universes behind their eyes,
tired of being mapped out by their inadequacies.
They're waiting to be opened and found,
and you could say I'm something of an existential locksmith.
Really the irony is that I'm more dependable than a boyfriend,
and you don't even have to let me feel your boobs. (But I will if you want me to!)
You pay me in karaoke sessions and dance parties,
and I'm thankful when I don't get reduced to stereotype.
Because when it comes down to it we're just ghosts burnt in celluloid
speeding by in different millimeter lengths.
When we live our lives between theme music and end credits
it's always easy to want more time.
But when I watch another one walk into the sunset,
man on her arm and ring on her finger.
I think about how great love is. Even when it's cheesy.
Especially when it's cheesy.
And how really my job isn't that bad.
I know it seems stupid, but I have to believe that.

Likes: 1

Viewed:

source