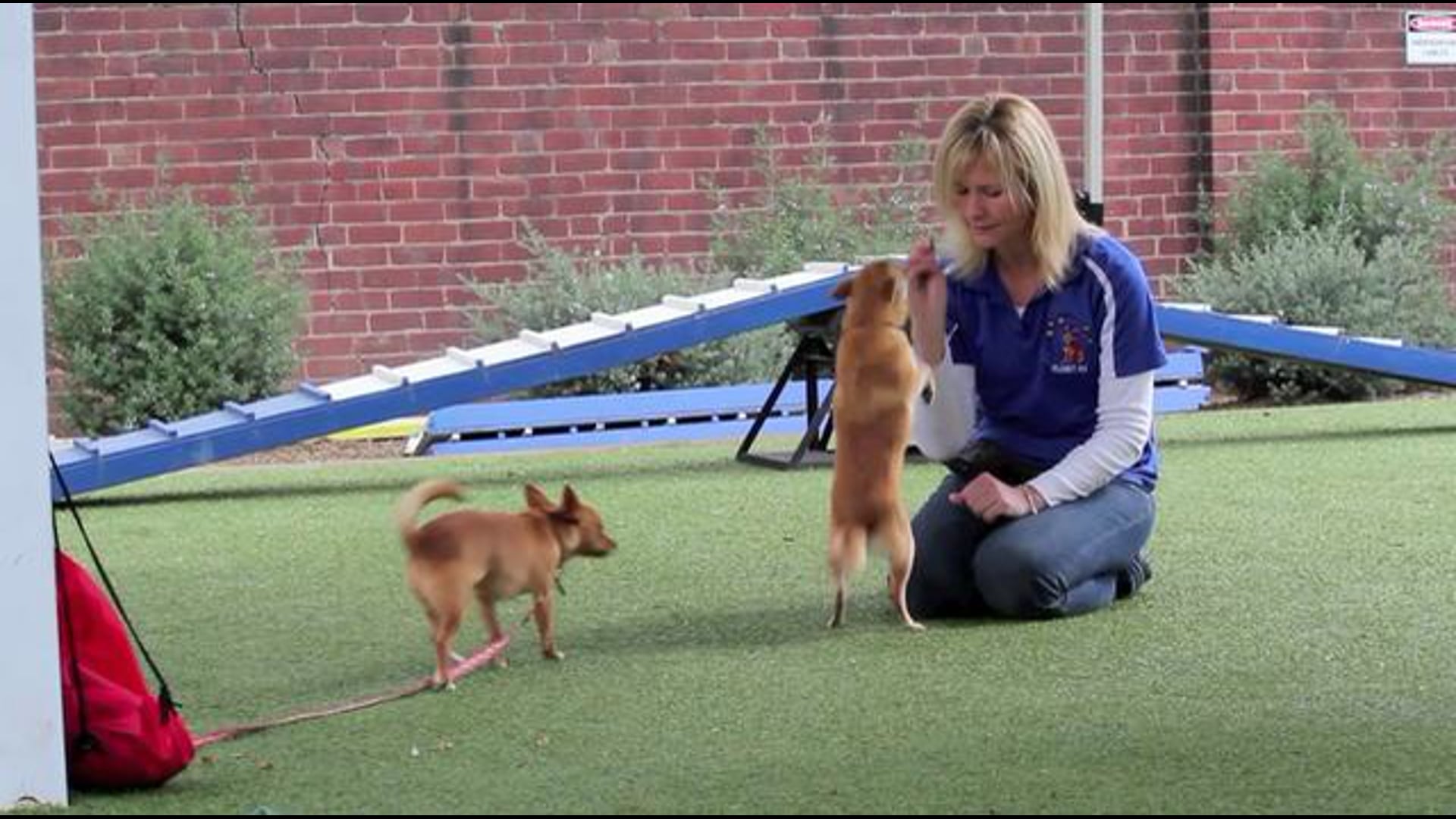 As Frodo and Sam, Thelma and Louise, and Woody and Buzz Lightyear know: a best friend is a truly extraordinary thing.
They are your source of comfort, your shoulder to cry on, your biggest cheerleader and your greatest ally. They will laugh at your bad jokes, stand up for you when you're down and shout you a beer when funds are low. They mean the world to you and you are every inch as special to them. They are, quite simply, irreplaceable.
And while it's human nature to want a BFF, it's also very common in animals. Every now and then The Lost Dogs' Home has a pair that we simply cannot bear to split up and at the moment, we have two. Lucky and Pixie, and Shana and Storm are four very special little dogs, all of whom would be terribly unhappy without their best friend. Staff would love to see these pairs rehomed together and we are hoping that by sharing their stories, we can find someone who is willing to take on not one, but two beautiful new family members.
Lucky and Pixie
They say that opposites attract and it certainly does in the case of Pixie and Lucky! While these two little girls only met during their time at The Lost Dogs' Home, such a strong bond has already been formed between them that you would think they were littermates! Five-year-old Pixie is certainly the more outgoing of the two, with her wind-up tail that never stops wagging and her infectious personality that makes everyone who meets her smile. Little Lucky is two-years-old and quite intimidated by the big world around her. We saw a massive improvement in her confidence once she became paired up with Pixie and we are hoping she will continue to overcome her shyness in her new home. This pair will bring someone such joy and we are really looking for someone who will be able to give these girls the same amount of love and security they currently only find in each other.
Shana and Storm
Some brothers and sisters can't stand the sight of each other, but not our Shana and Storm! These mature little dogs have lived together their entire lives and are the best of buds, loving nothing more than cuddling up together on a warm lap. Both dogs have the most incredibly sweet personalities and are extremely eager to please, which saw them excel in their basic manners course. At nine-years-old, they are no spring chickens but with the right care, these beautiful little dogs have a whole lot more to give a very lucky someone. Storm is very overweight and on a calorie controlled diet that will need to be adhered to in his new home. While Shana isn't quite as portly as her brother, she too will need to be monitored and kept on a healthy diet to ensure her waistline doesn't continue to expand. These dogs have the ability to light up a room with their wonderful personalities and will never cease to give affection and love to the people who are kind to them.
To find out more about each of these special dogs, please see our adoptions page or call the North Melbourne shelter on 03 9329 2755.

Likes: 0

Viewed:

source