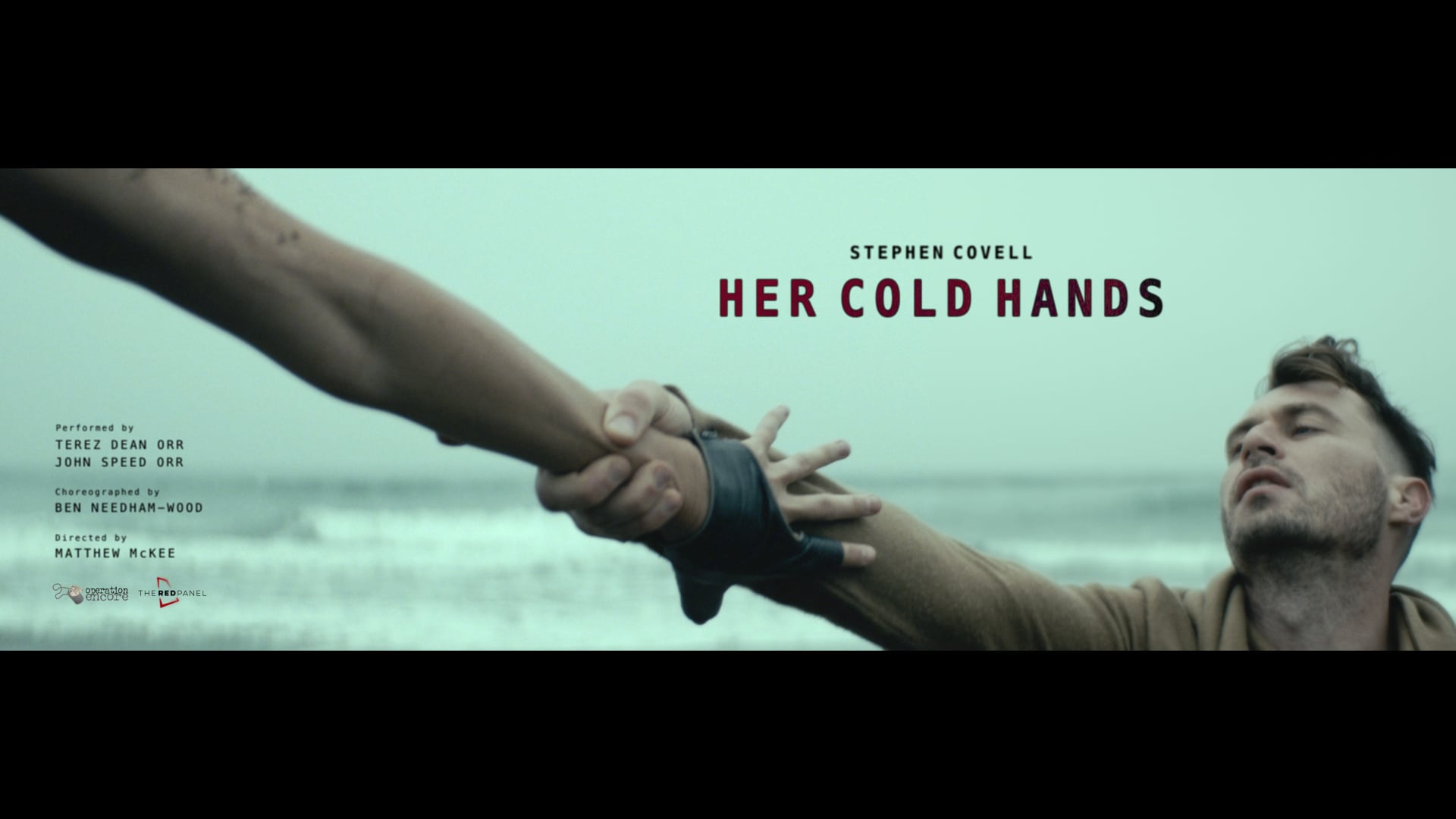 A music video to support those struggling with suicidal thoughts.
"Take what's ugly in yourself and in this world and turn it into something beautiful. This is the guiding principle for both my music and my art. I work to repurpose the hurt and the shame and guilt, all the secret, personal feelings we are told we shouldn't share. The more we shine a light on the darkness, the less power it has over us."
— Stephen Covell, Former Combat Medic
"I Flirt with Death"
From these first lines of the song, former combat medic Stephen Covell tells an immensely personal story about his relationship with suicidal thoughts. When we first heard the song in a quiet room with just Stephen and his guitar, we knew it needed to be recorded because it demanded to be heard by a larger audience. However, the song's impact wasn't fully realized until we partnered with an incredibly talented team that shared the vision and purpose of the song. Dancers Terez Dean Orr and John Speed Orr, Director Matthew McKee, Choreographer Ben Needham-Wood, and Designer Susan Roemer have created a performance that is both beautiful and haunting. Together with Stephen Covell's original, heartfelt and honest music, the video leaves the audience with a new understanding of how suicide is sometimes viewed by those who struggle with mental health.
If you are struggling with suicidal thoughts,
Seek Help. You are not alone.
National Suicide Hotline
https://www.suicidepreventionlifeline…
1-800-273-8255
Learn more about the inspiration behind the video
http://www.hercoldhands.com
Listen to Stephen's description of Her Cold Hands:
http://soundcloud.com/ben-needham-woo…
Learn more about Stephen Covell on Episode 5 of the OE podcast:
https://www.buzzsprout.com/562816/245…
Lyrics:
I flirt with death. I send her flowers and chocolates.
In hopes that she'll notice, and send her attention my way.
Death she flirts back. Gives me the smile that I wanted.
Takes my hand and holds it, because hers are always so cold.
Maybe I, oh yes, I am a fool.
I go steady with death. Driving around after my shift.
Down to the shore where its quiet, trying to just be alone.
Death snuggles up. Wraps herself around my neck.
She lets go. I catch my breath and we both stare up at the sky.
Cause underneath the stars we both feel small.
She says "let's go home". I say "that's a good call".
And I fight with death. She breaks a glass on the counter.
Storms out through the shower, slamming the door as she goes.
Stops returning my calls. I got a note pinned to my door.
"Baby I'm gone and I'm sorry, maybe the timing was wrong".
I won't lie. I still dream about her, I do.
One day she'll be back. Girls like that always choose.
When I smell the shirt that she left in my bedroom.
The sweet/sour smoke of her perfume.
And I know, that I should, but I can't, throw it out.
Cause I won't lie, I still dream about her, I do.
One day she'll come back. Girls like that always do
MUSIC CREDITS:
Vocals and guitar STEPHEN COVELL
Guitar JAMES DEPRATO
Bass guitar KEVIN WHITE
Drums VICENTE RODRIGUEZ
Keyboard ADAM ROSSI
Produced, recorded, and mixed by ADAM ROSSI at AR Audio
Mastered by JUSTIN WIES at Trakworx
VIDEO CREDITS:
Dancers TEREZ DEAN ORR | JOHN SPEED ORR
Executive Producers GUY & TRACY JAQUIER
Director MATTHEW McKEE
Choreographer BEN NEEDHAM-WOOD
Designer SUSAN ROMER
Director of Photography MATTHEW PINIOL
Producer JUAN ARBOLEDA
Gaffer MILA PUCCINI
Art Director/Props KAITLIN SULLIVAN
COVID Compliance Advisor SKYLAR DURAN
Grip AARON WARE
Produced by Operation Encore and The Red Panel
Operation Encore
Operation Encore is a non-profit veterans organization that provides opportunities for veteran and active duty singer-songwriters and musicians to take their music to the next level through artist development, professional recording, and industry-focused educational services. As we advance the careers of our artists, we also help bridge the gap between the public perception of veterans and reality by using the powerful medium of their original music.
https://www.operationencore.org

Likes: 0

Viewed:

source