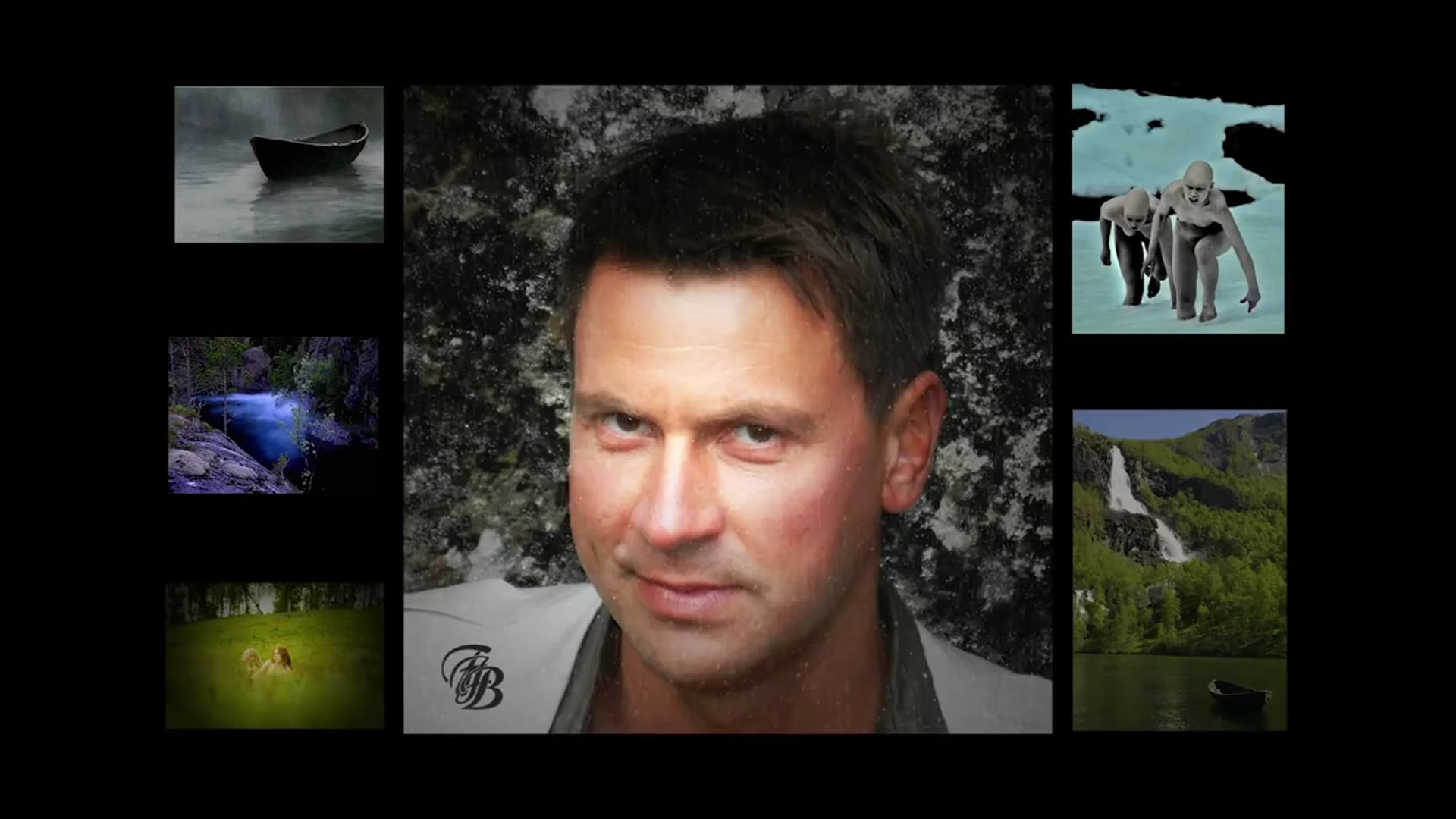 Nature is constantly present. Music perpetually sounds from beyond the mountains. Humankind arises from earth while Music is directing the cycle of life. Nature is the impartial arena.
What happens when Humankind cannot relate to this unified energy of Nature and Music?
VICINO ALLA MONTAGNA (2009, English: Near the Mountains) is an award-winning music film; the second in the Symbiophonies series – a narrative art film concept invented by director and composer Flint Juventino Beppe. It is a unique presentation that combines classical music, fiction, drama and nature.
– The film is unusual because it comes without dialogues, and it features unique, melodious music combined with a set of actions to underpin the narrative, Beppe explains.
One of the main principles in a Symbiophony is that the inner nature of the music is equal to the visual aspect, and this entity incites much of the action. Therefore, some alternative aesthetical choices in relation to the sheet music have to be made.
This is not music set to film. This is film set to music.
The two girls representing Humankind in VICINO ALLA MONTAGNA are seemingly without willpower. They are in a way remote-controlled by this immense entity of Music and Nature, like puppets steered by the puppeteer. This leads to "blank stares", and forced behaviour to a large extent.
The music is melodious and dramatic. A group of chamber musicians featuring the pianist Wolfgang Plagge performs some parts of the music. Additionally, one the world's foremost orchestras, the Philharmonia Orchestra, conducted by Flint Juventino Beppe, contributes to the film's score with soundtracks from the Grammy-nominated album FLUTE MYSTERY (2L).
The film contains nudity for artistic purposes. The Norwegian Media Authority has awarded it with a general certificate, which means that it is suitable for all ages.
– This certificate confirms the script's intentions. The human nudity is set in a natural framework in relation to nature and music, which can also be seen as being naked, says director Flint Juventino Beppe. – It would be a logical breach if some elements were covered up in this production, Beppe clarifies.
Digging Deeper: www.fjb.space/multimedia/vicinoallamontagna.html
Director´s Statement: www.fjb.space/multimedia/vam_statement.html
Technical information:
Video: HD 1920*1080
Audio: Stereo 48 kHz Uncompressed | The audio works well with Dolby Pro Logic or similar Home Cinema surround sound simulators. High Quality equipment is recommended.
Cinema release: 2012. VOD release: 2015.
– Again with no commentary, this art film brings more beautifully filmed and directed scenes from nature. Female forms appear out of the natural landscape as humankind arises from the earth. Beppe uses some black and white images to add effect. There are some quite stunning visual images particularly of a snow-swept landscape with a large moon above and of ice flows. This film is much about the human relationship with nature with, towards the end, the female figures walking into the water to be submerged before the conclusion arrives with a glorious sunset and with the equally glorious music of Flint Juventino Beppe.
The Classical Reviewer, UK http://theclassicalreviewer.blogspot.co.uk/2016/01/december-2015-saw-four-original-films.html
(…) This is a massively beautiful work encased in less than an hour. The instrumental music by Flint Juventino Beppe is the centerpiece and framework of the film. (…) Stunning scenery is captured throughout (…)
Park City Film Music Festival (USA). Jury Choice – Gold Medal for Musical Excellence in a Performance/Experimental Film
(…) The already critically acclaimed art movie is a symbiosis of different art forms, a "symbiophony" as the artist himself has chosen to call it; Blending visual impressions from nature with original music compositions and actors performing speechless actions, he has succeeded in creating a breathtaking aesthetic experience. Vicino alla Montagna provides us with magnificent and touching images of the majestic scenery in the North. Along with the music and the acting we are taken on a journey back to the originating and unspoiled. We meet two human beings that unprotected and naked encounter nature – and gradually learn to live in it. The journey is beautiful, rough and eye-opening.
Nordlys Festival (NO)
20©15 Flint Juventino Beppe | All rights reserved

Likes: 0

Viewed:

source